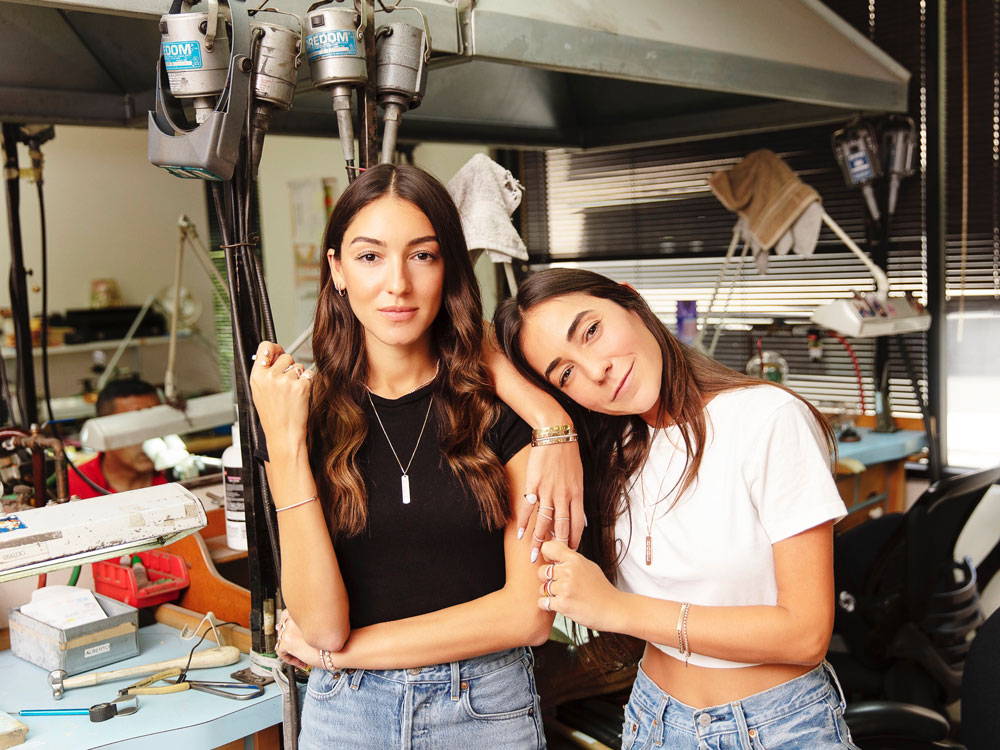 Born into a family of fine jewelers, sisters and designers Oren & Yarden Katz turned their family-owned traditional bridal manufacturing house into an edgy and youthful fine jewelry haven. The brand derives from (Carbon) the core anatomical foundation of diamonds and (Hyde) their imaginary world of leather ­­- alluding to a more raw and edgy approach to wearing fine jewelry. All Carbon & Hyde jewelry is crafted from 14 karat gold and diamonds in their Downtown, Los Angeles jewelry shop.

Admiring relics and custom designs from their mother's jewelry box, the sisters share a little bit of their family history with each of their collections. Every new collection evolves from an idea, system, or design born from an heirloom and interpreted into a modern jewelry story. Though the creative duo began designing pieces in their father's shop at a young age, the motivation to launch their own jewelry line came after a few years of working in the New York fashion industry, which infused a fast-paced growth to their business. Their contrasting personalities create an aesthetic relatable to every type of woman – whether modern, feminine, or edgy. The California natives learned a passion for jewelry design from their mother, and the knowledge of diamonds and the jewelry business from their father, who opened the family-owned manufacturing house over 30 years ago.
Their collections have decorated several high-end boutiques throughout Los Angeles including Ron Herman, Roseark and Broken English, and is also available in boutiques across New York, San Francisco, Miami, and Toronto. Carbon & Hyde jewelry is worn and loved by their large celebrity customer base including Taylor Swift, Sofia Richie, Jessica Alba, Miranda Kerr, Jennifer Aniston, and Khloe Kardashian.