It all starts with family.
Our family-owned jewelry shop has been around for over three decades. Located in the heart of Downtown, Los Angeles – our shop is home to some artisans who have been with us for over 25 years. We pride ourselves on quality and consistency, and we only purchase and sell ethically sourced diamonds that have been stamped and sealed with a Kimberely certification. Every item of jewelry we make is in-house - from sketch to final polish - here in Los Angeles.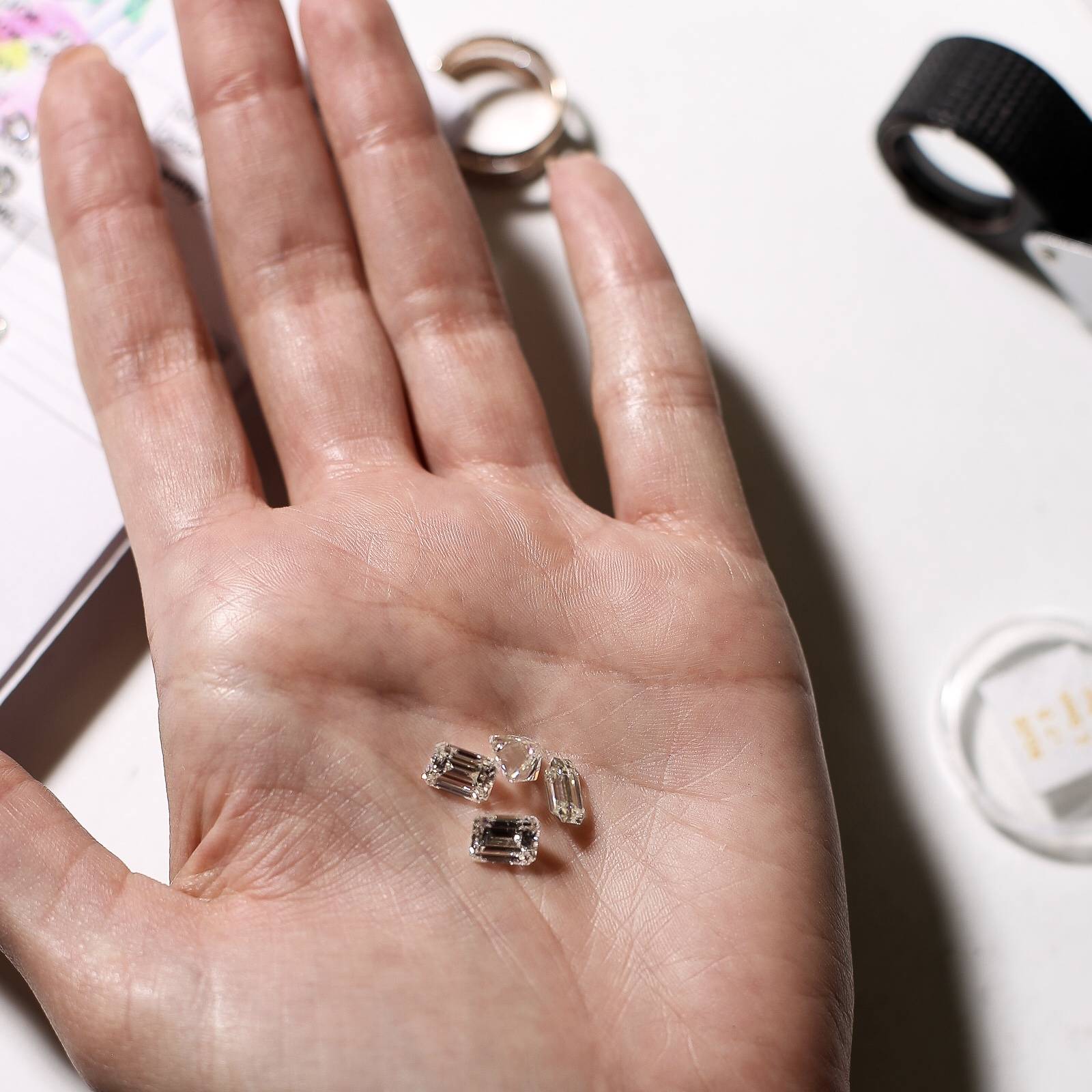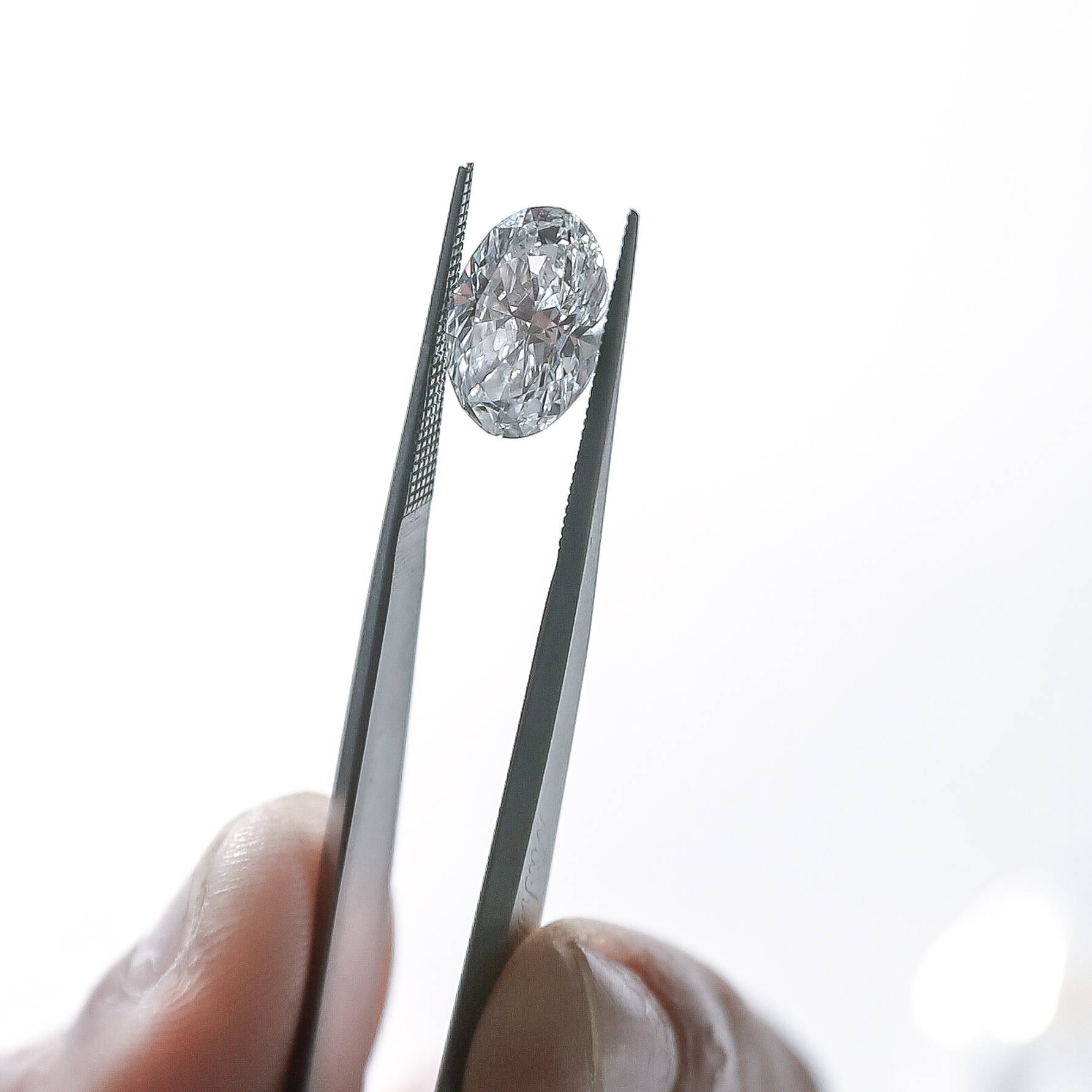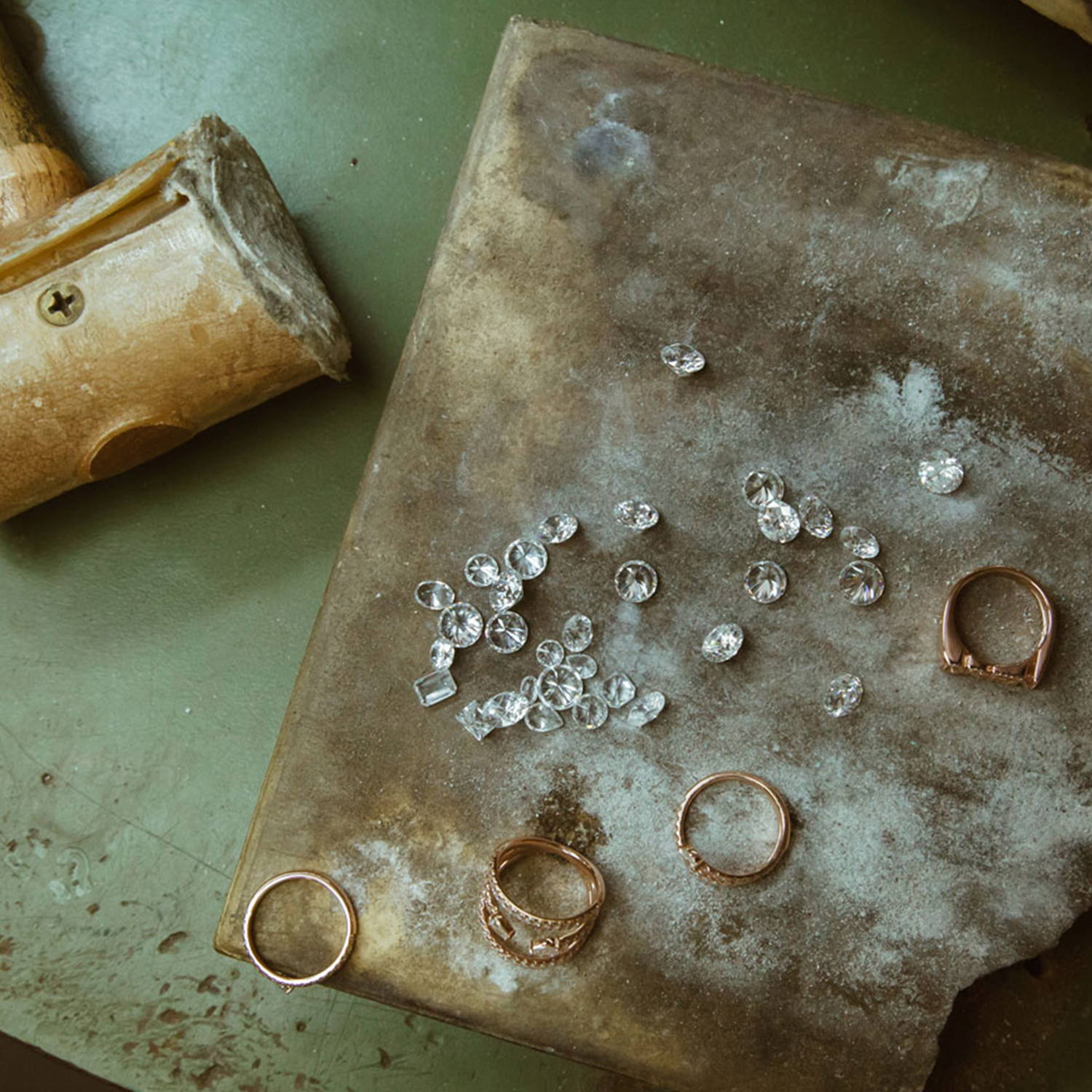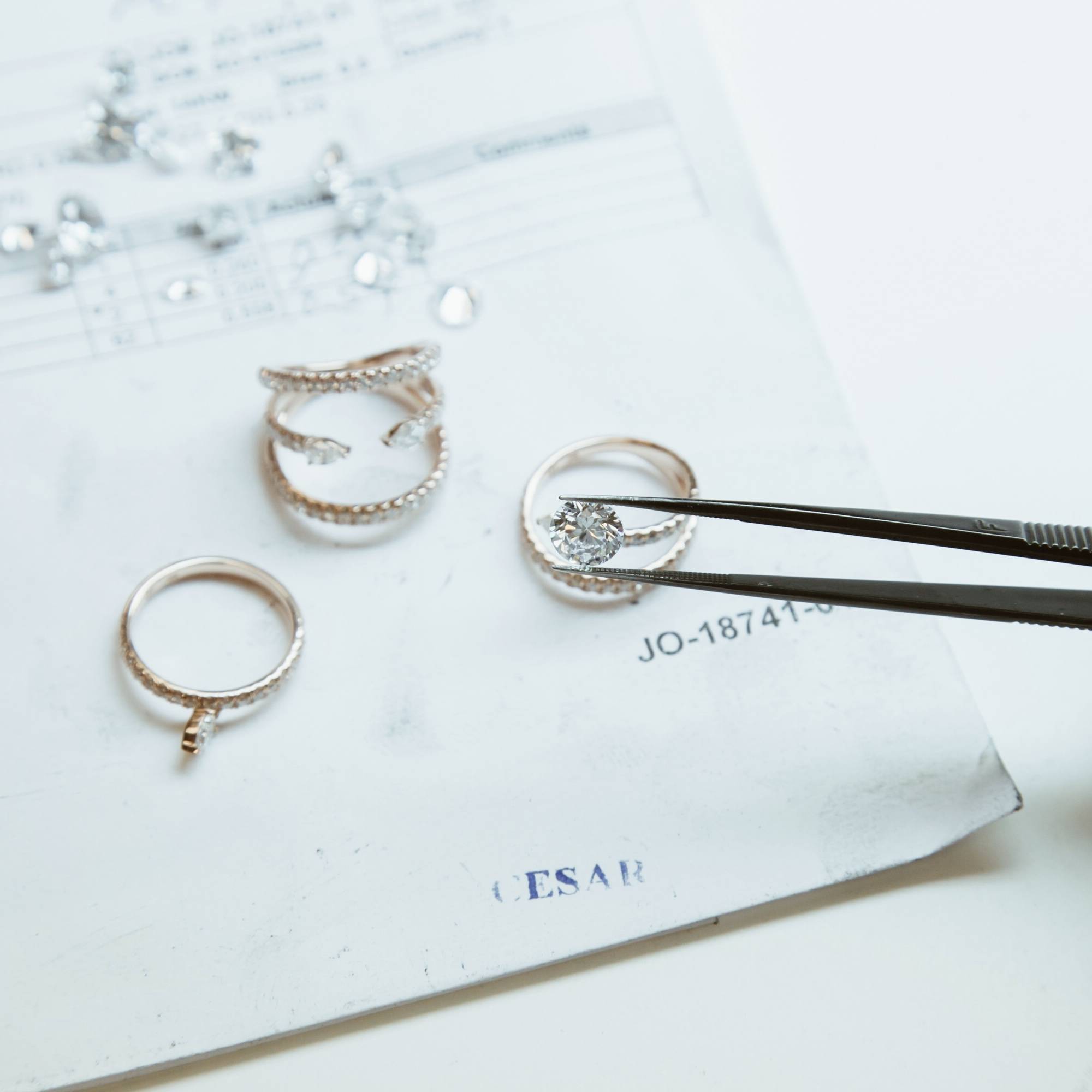 THE DESIGN
We start by sketching each of our designs in house. During the design process, we finalize the dimensions of each piece and the size of the diamonds used. That way, we can estimate costs before we begin!

THE DRAWING

Our CAD artists take each sketch and turn them into beautiful 3D computer generated models. In house, we like to call these the renderings "drawings". This gives us an idea of what the pieces will look like visually.

WAX MODEL
Once the drawing is approved, we send the model to the printer. The next day, we get a magical 3D wax model that looks like an exact copy of the jewelry piece. Yes, it's exactly like 3D printing!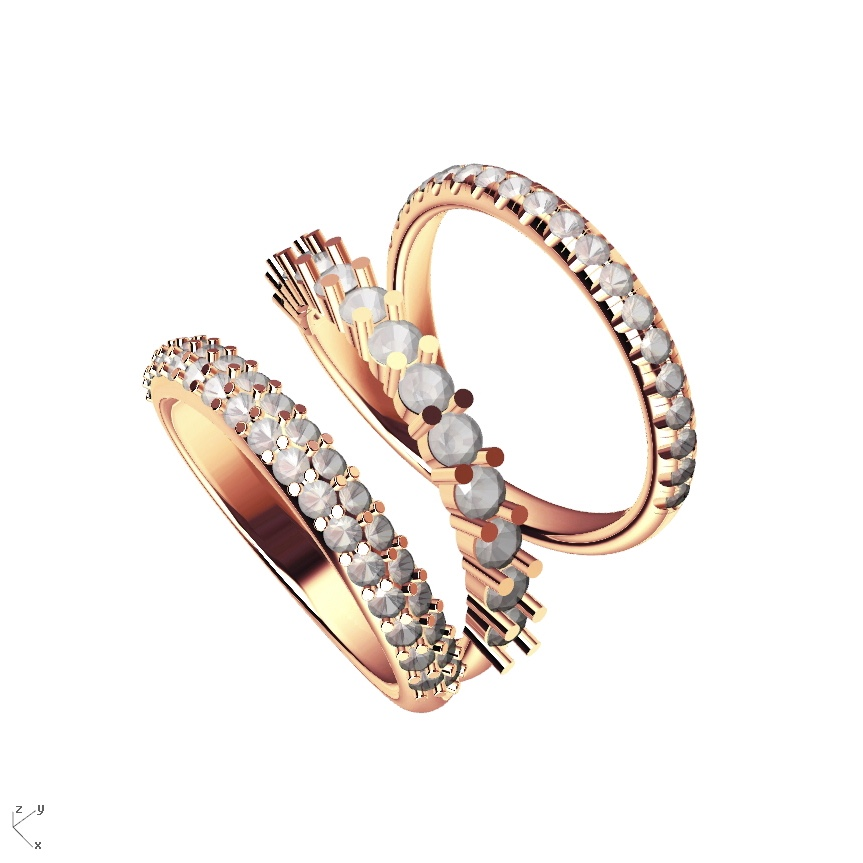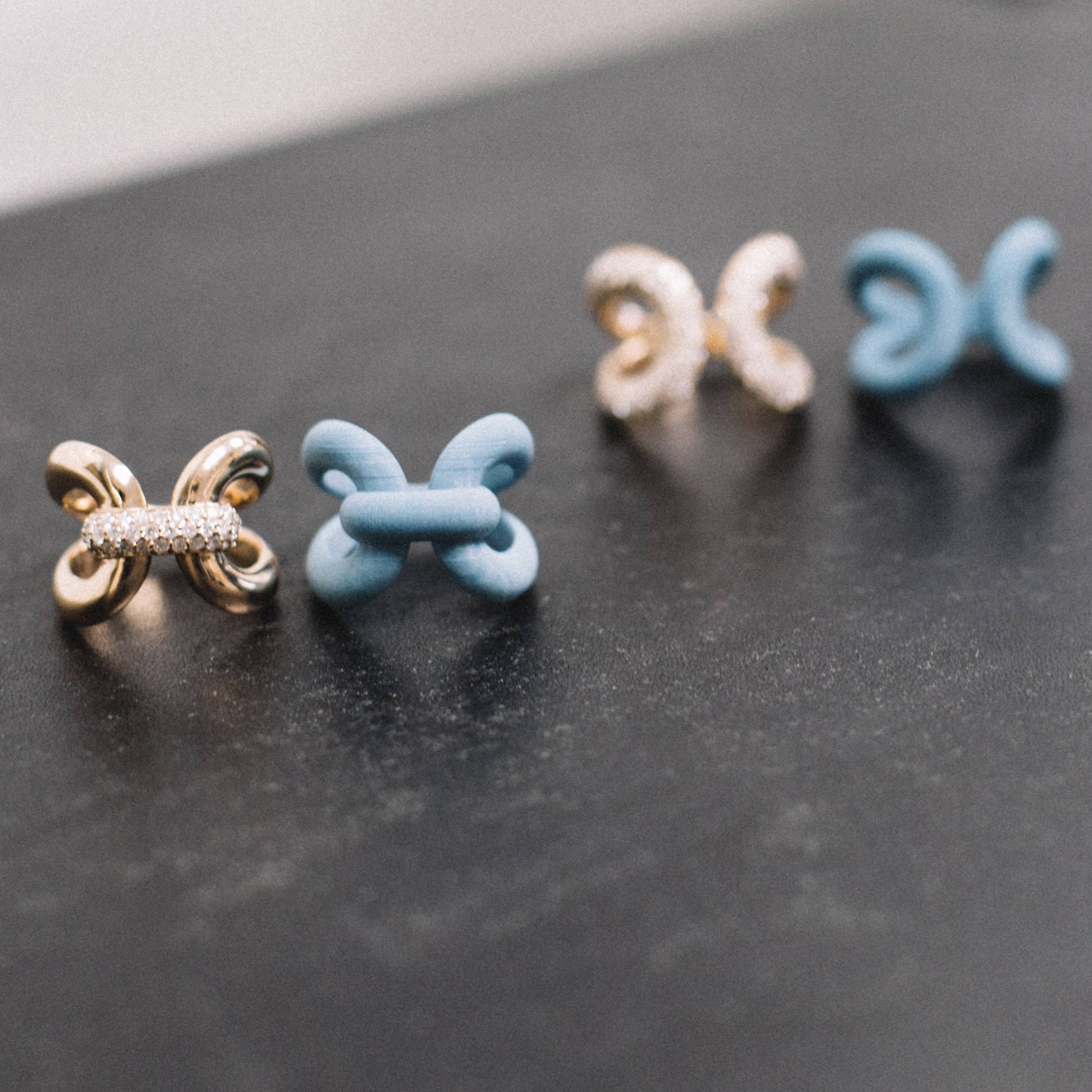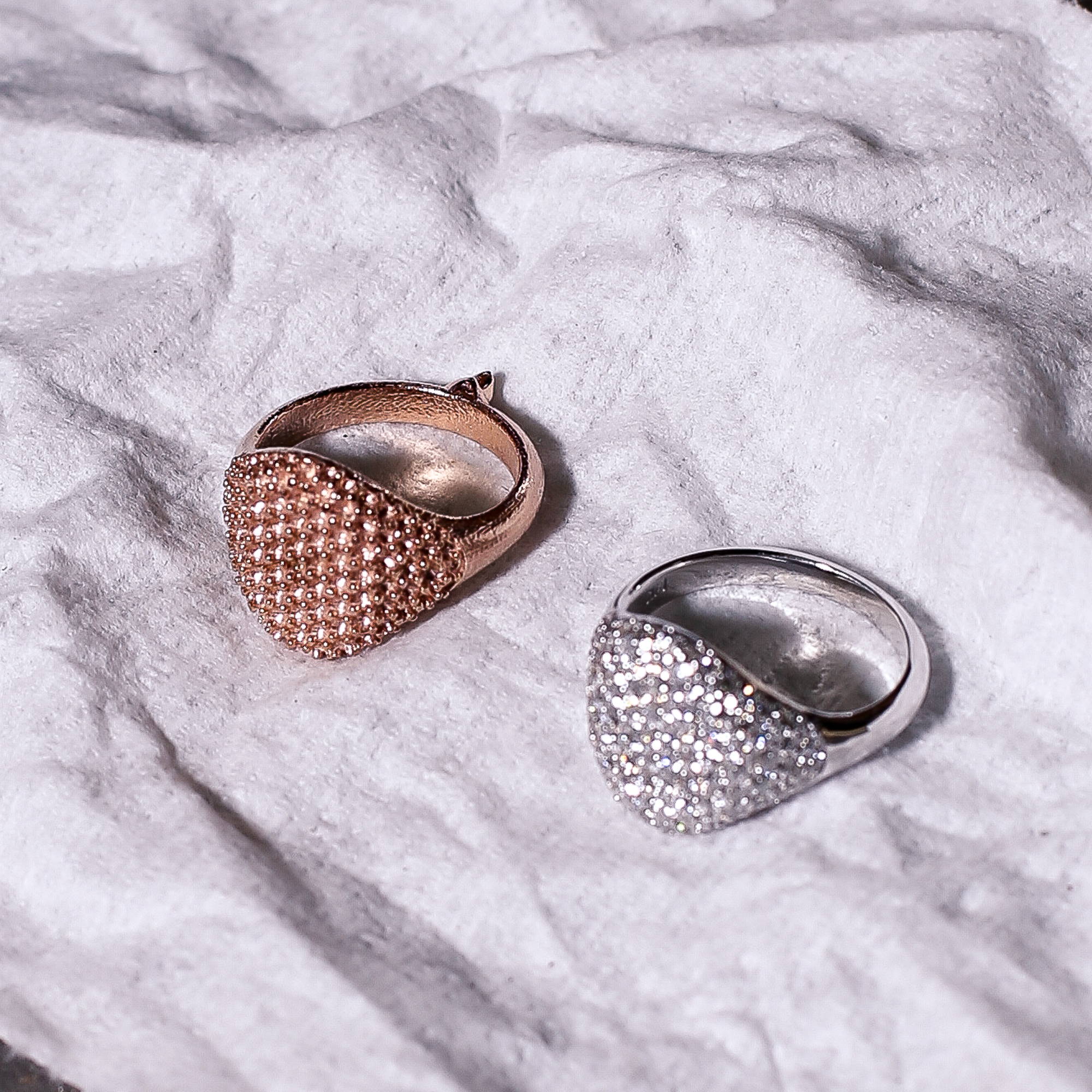 Jewelry Production Process
SPRUEING THE WAX
Next, the wax model is sprued in place and covered with a plaster-like compound that hardens around the wax model. This sprued wax model is then placed in a kiln for many hours until the wax and sprue burn out, leaving a void within the plaster in the exact shape of the jewelry piece.
CASTING
Metal is then melted in preparation for casting. A casting machine spins at an extreme speed to produce a pressure which forces molten metal into void of the plaster. Once filled, the plaster is cut from the rough metal casting.
SETTING
The rough metal is then finished – meaning it is cut, filed, sanded, and polished – to create a completed form of the piece. It is then ready for the delicacy – diamonds. Stones are picked in the proper sizing, set into the gold, and the gold is hammered to hold the stones in place.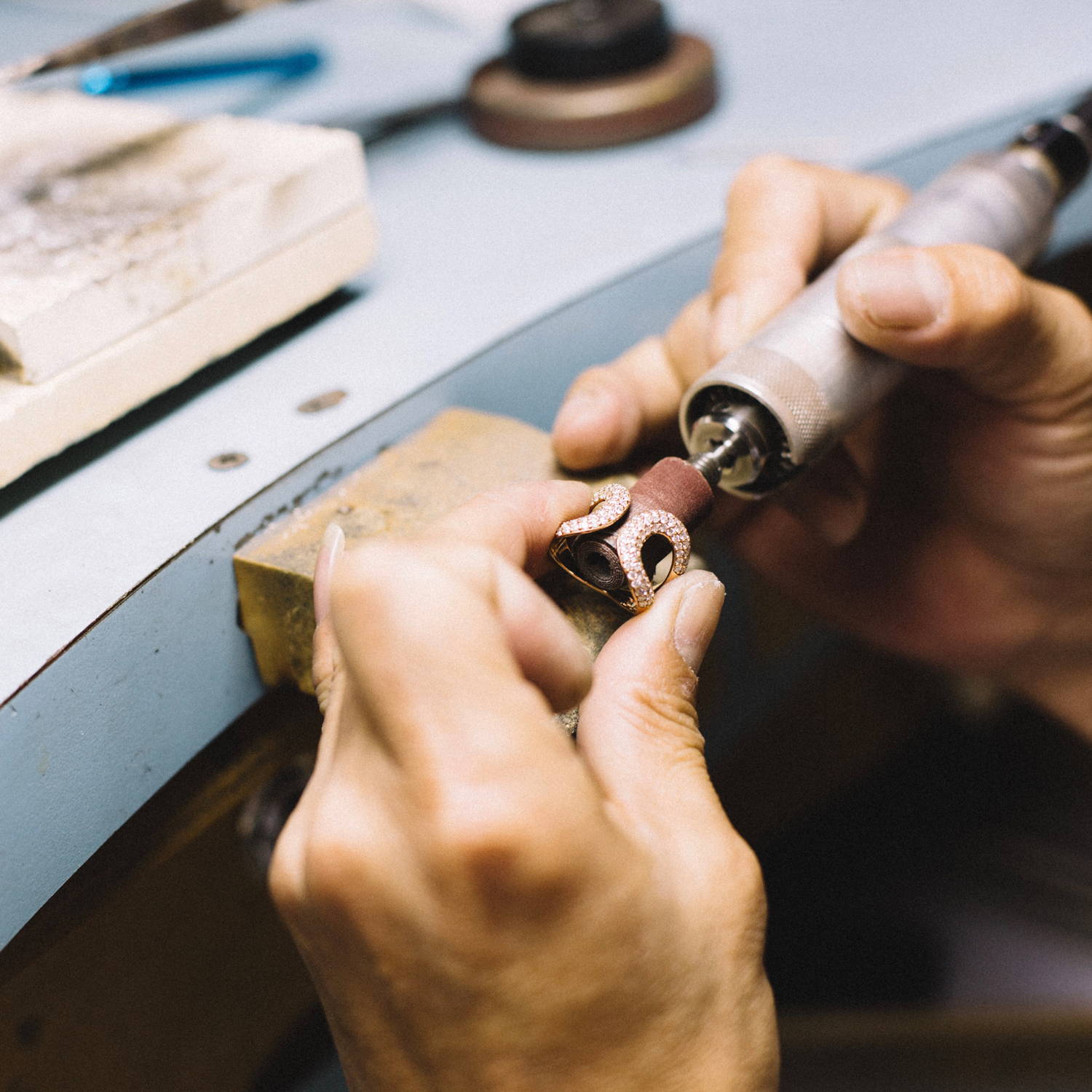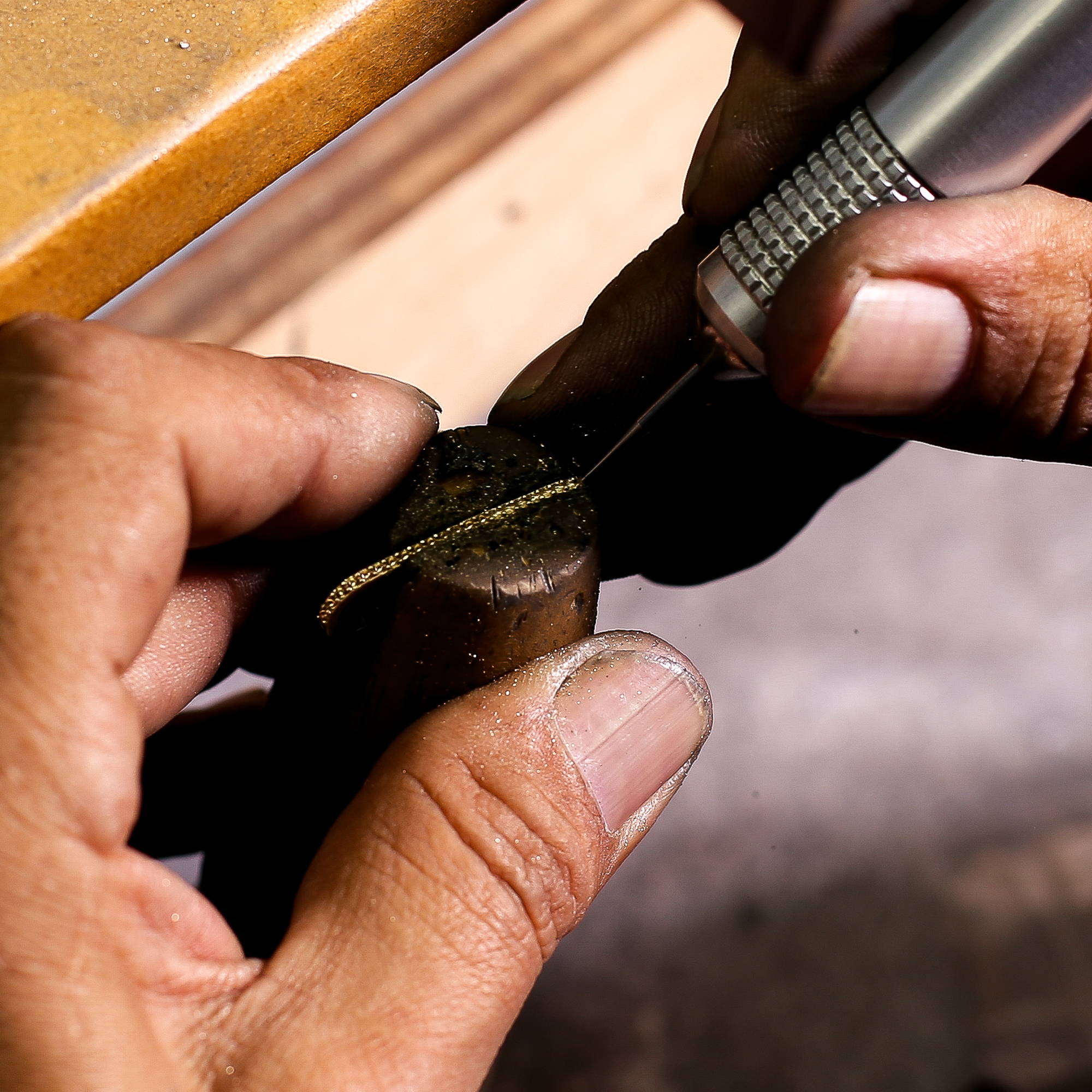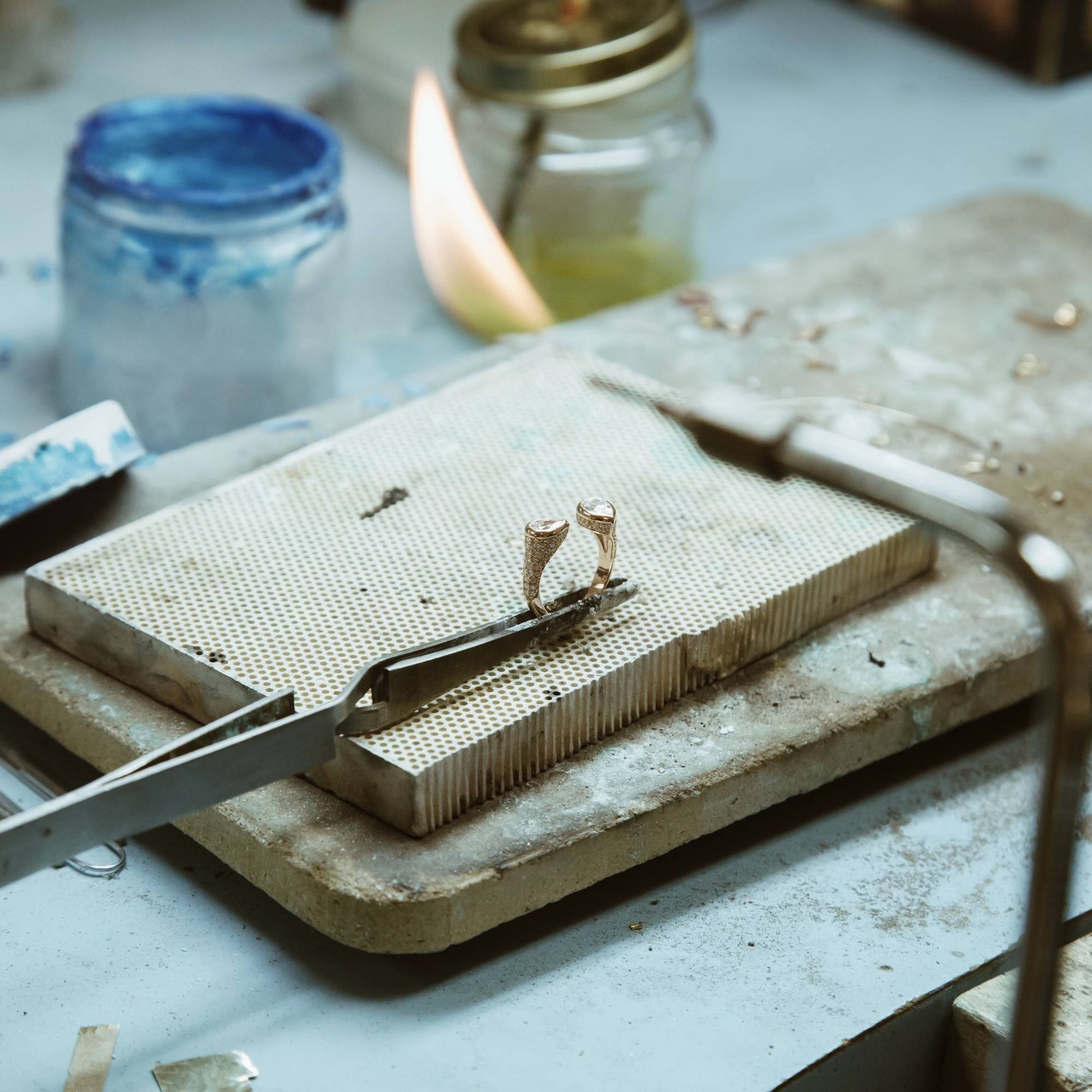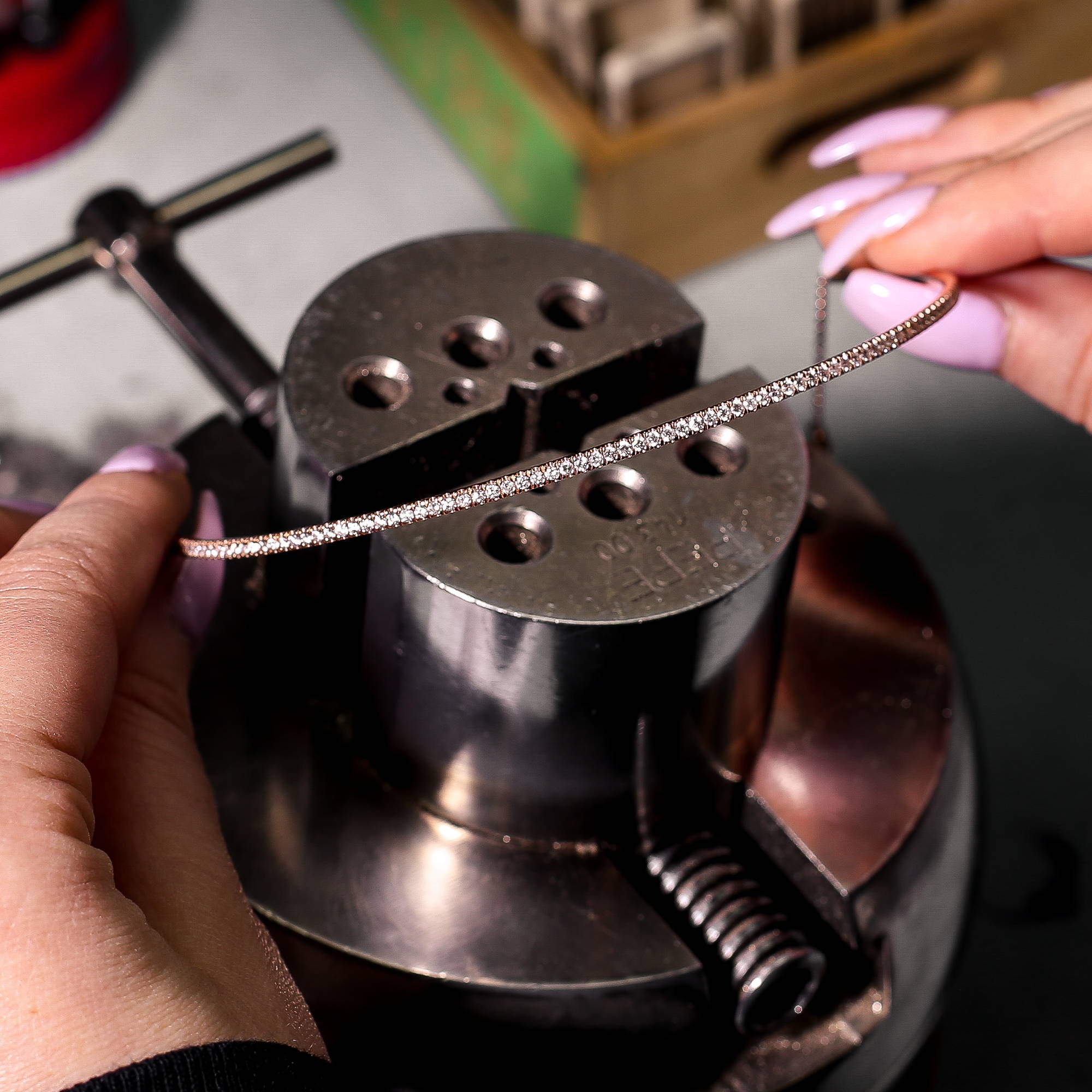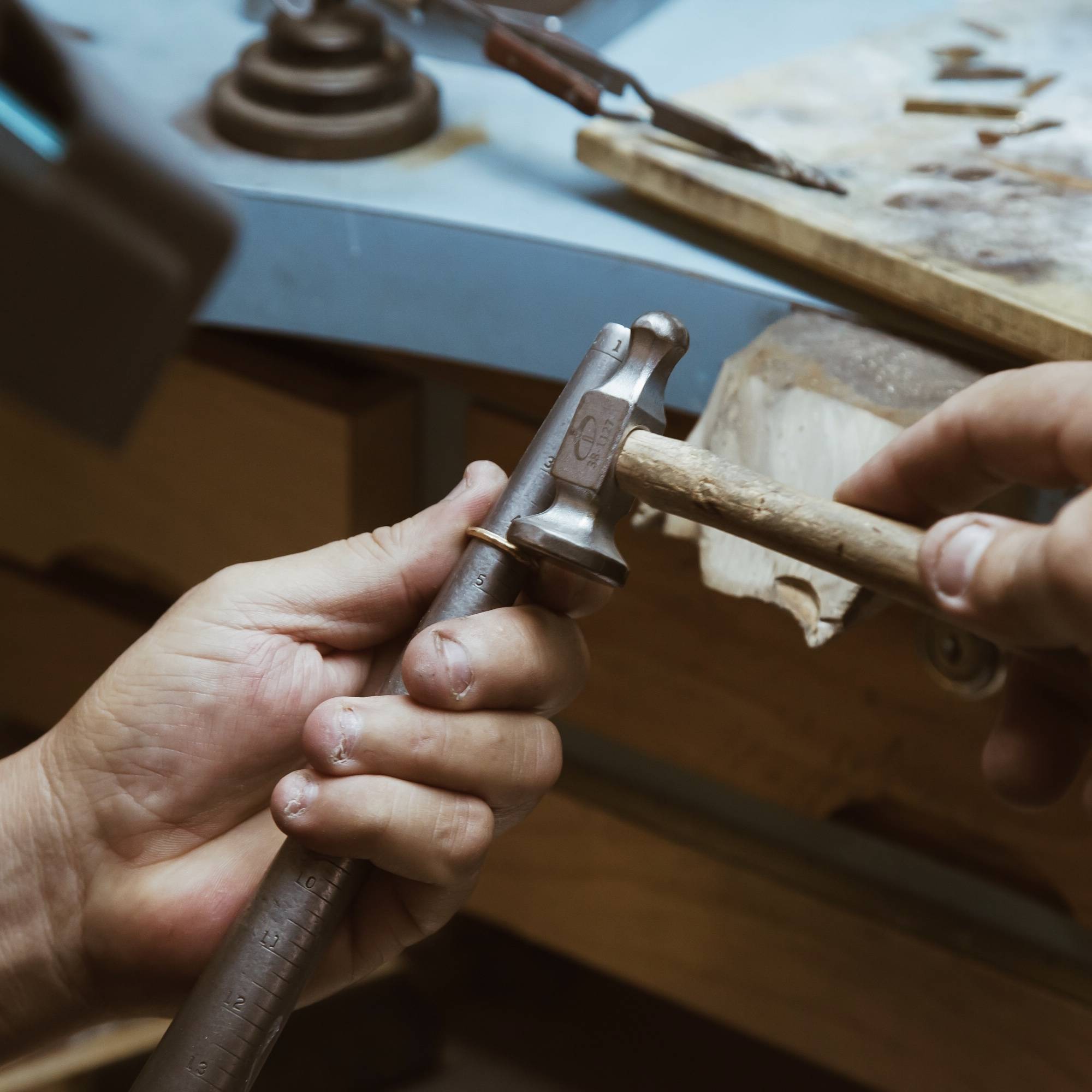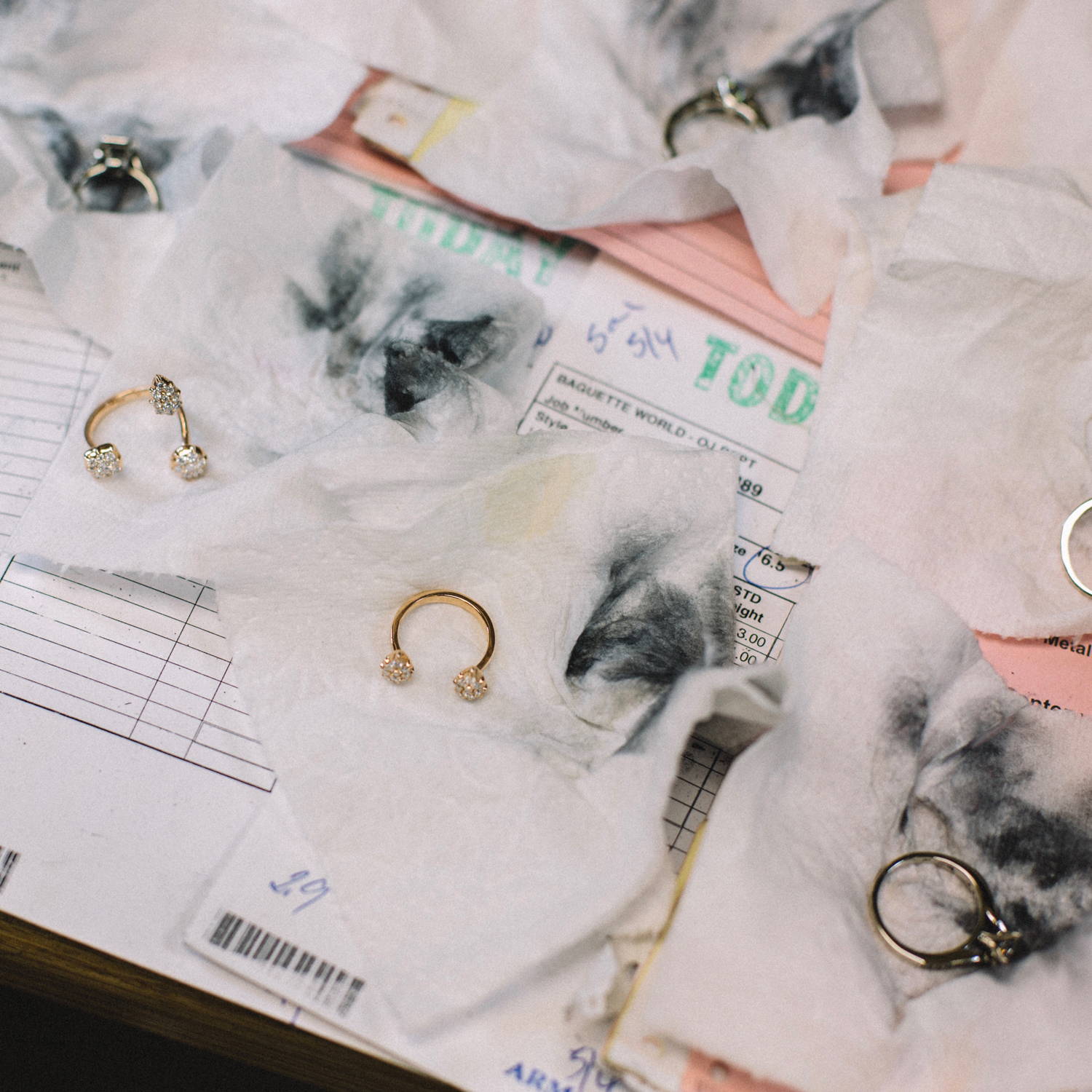 FINAL POLISH
Polishing is the last thing we do before we hand it to our quality control experts. Rotary wheels and soft muslin are the gentle tools that will enhance the gold luster. Once the desired polish is achieved textures and other finishes like our satin finish gold can be applied to enhance the design and their uniqueness.
QUALITY CHECK & PACKAGING
After polishing, we have special team that inspects all jewelry for any flaws or imperfections before approving it for packaging. Once the quality is approved, each ring is stamped with a 14K Gold mark and sent to packaging. Each Carbon & Hyde piece of jewelry is specially packaged in a branded gift box and packer. We also provide an authenticity card with each order.
SHIPPING
Carbon & Hyde ships all packages directly to customers via trackable mail services. We ship UPS (domestically) and FedEx (internationally). Additionally, we use a separate shipping insurance carrier to ensure that all packages are insured and safely delivered. We take pride in making our clients feel safe knowing that we are responsible for the transportation and delivery of their precious goods.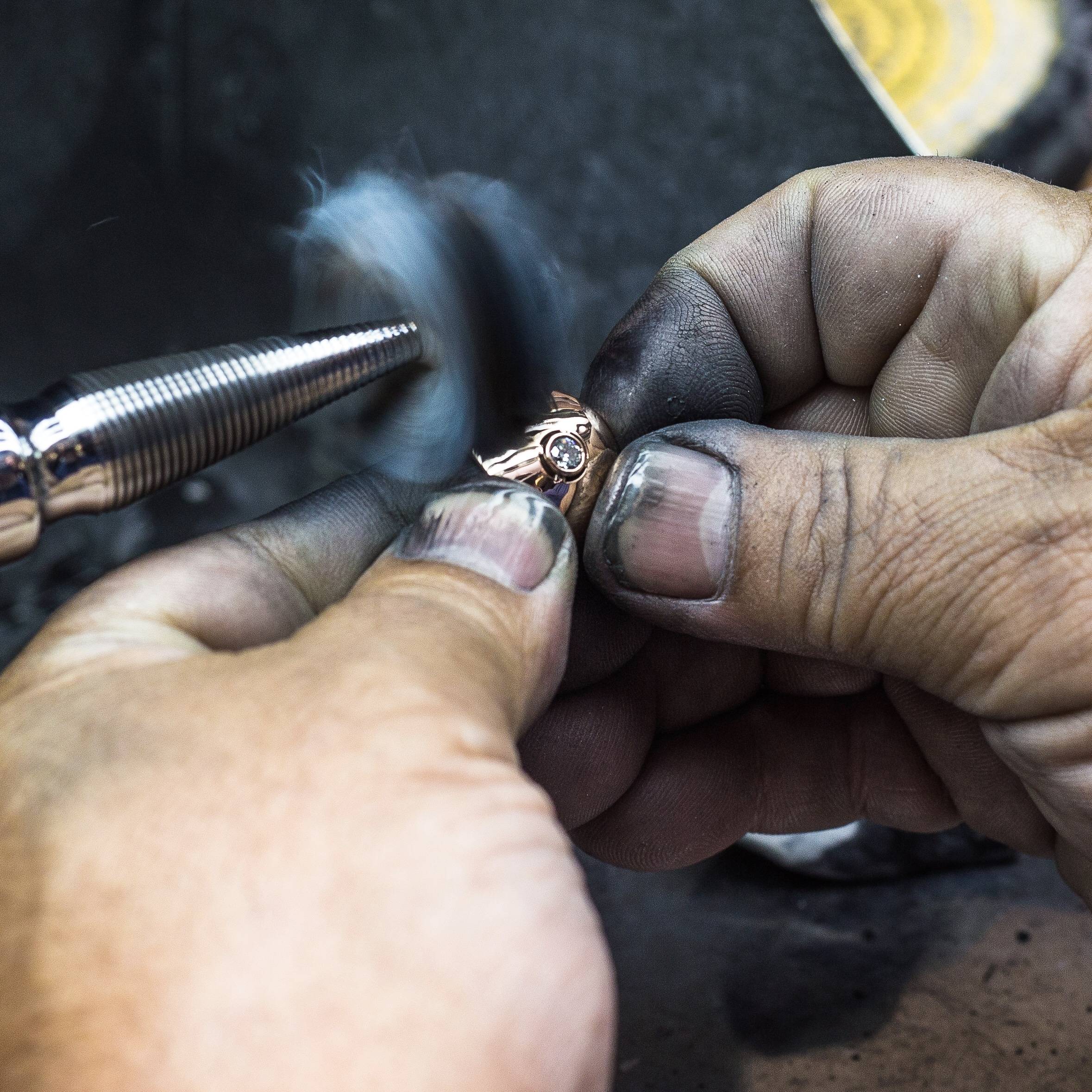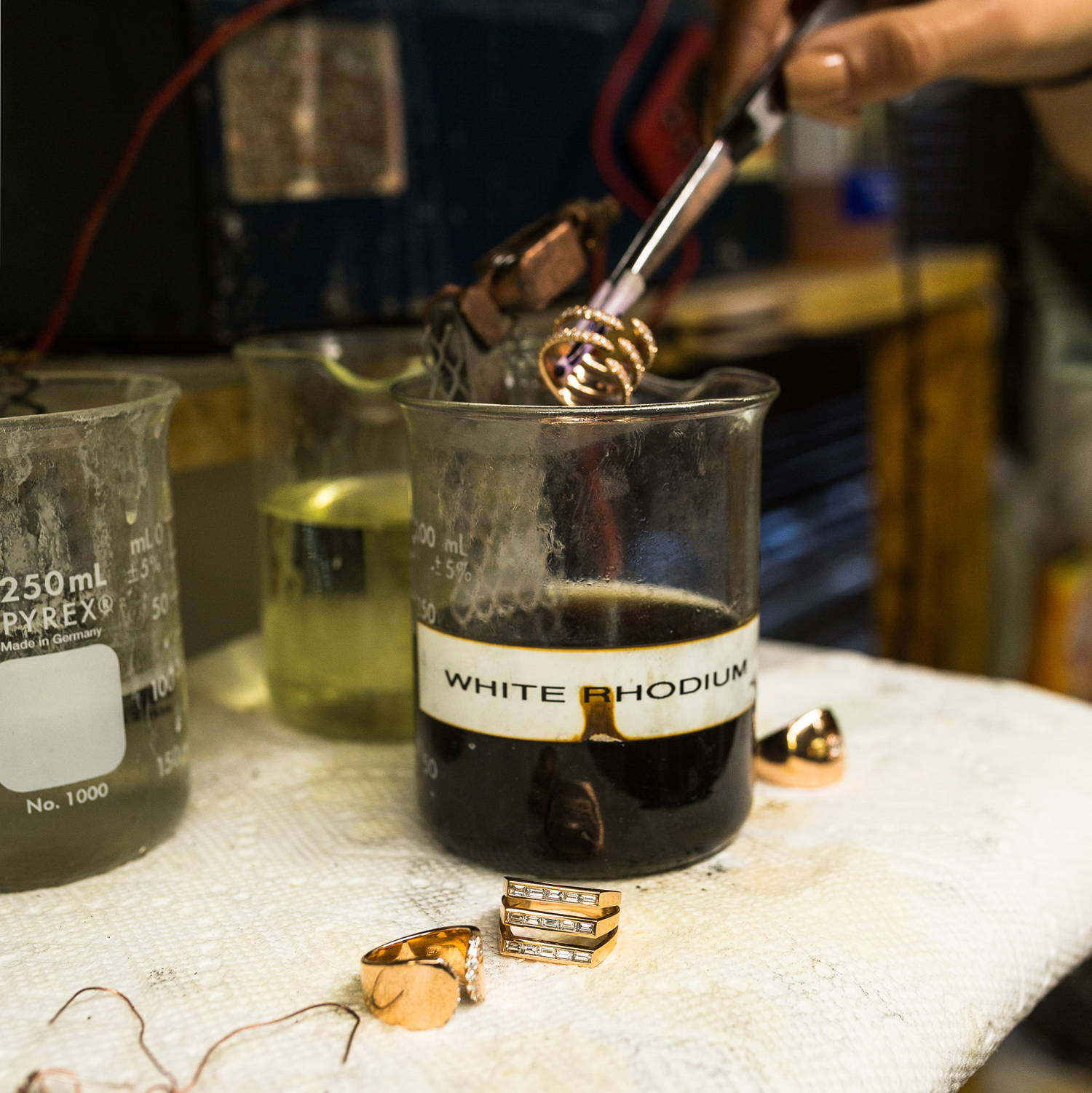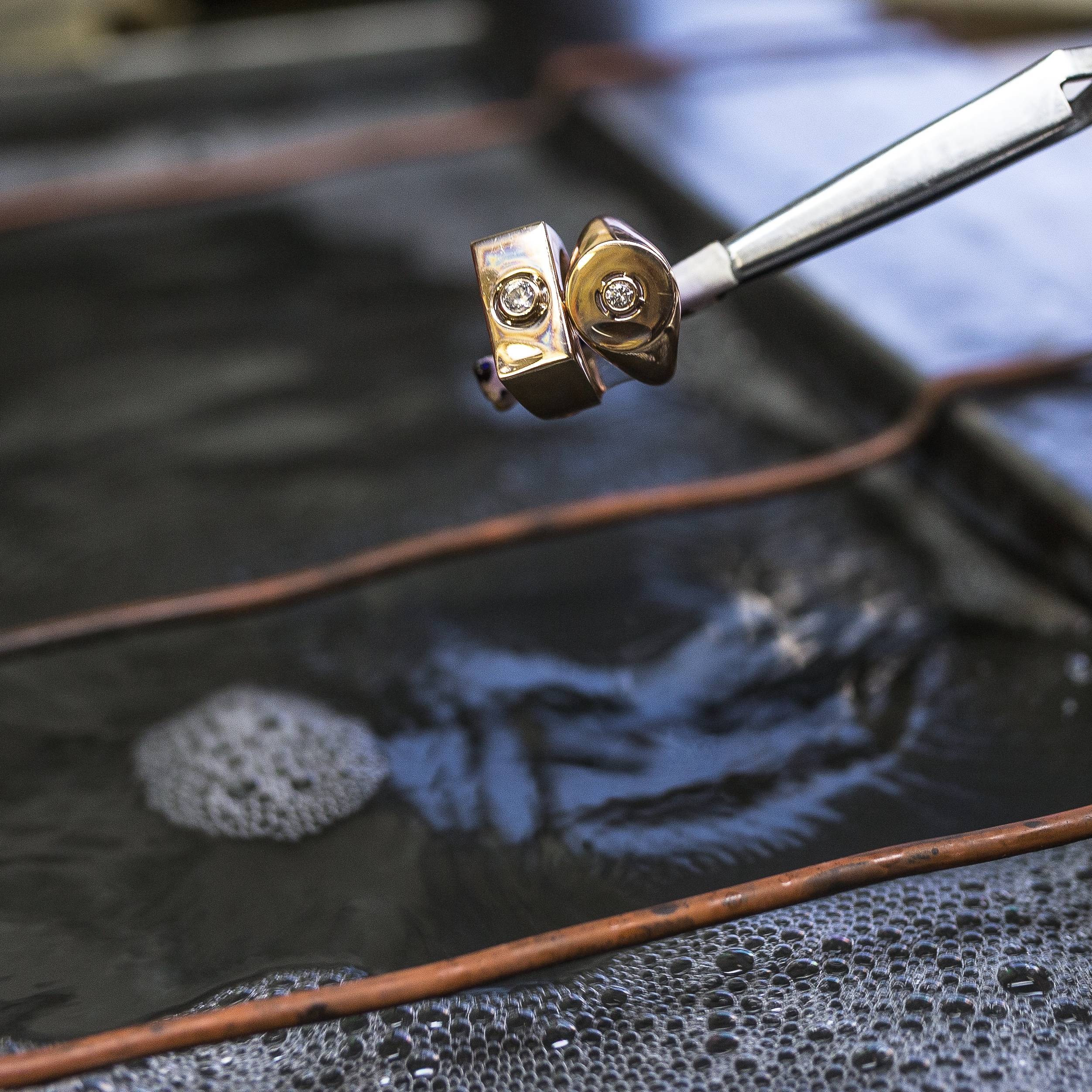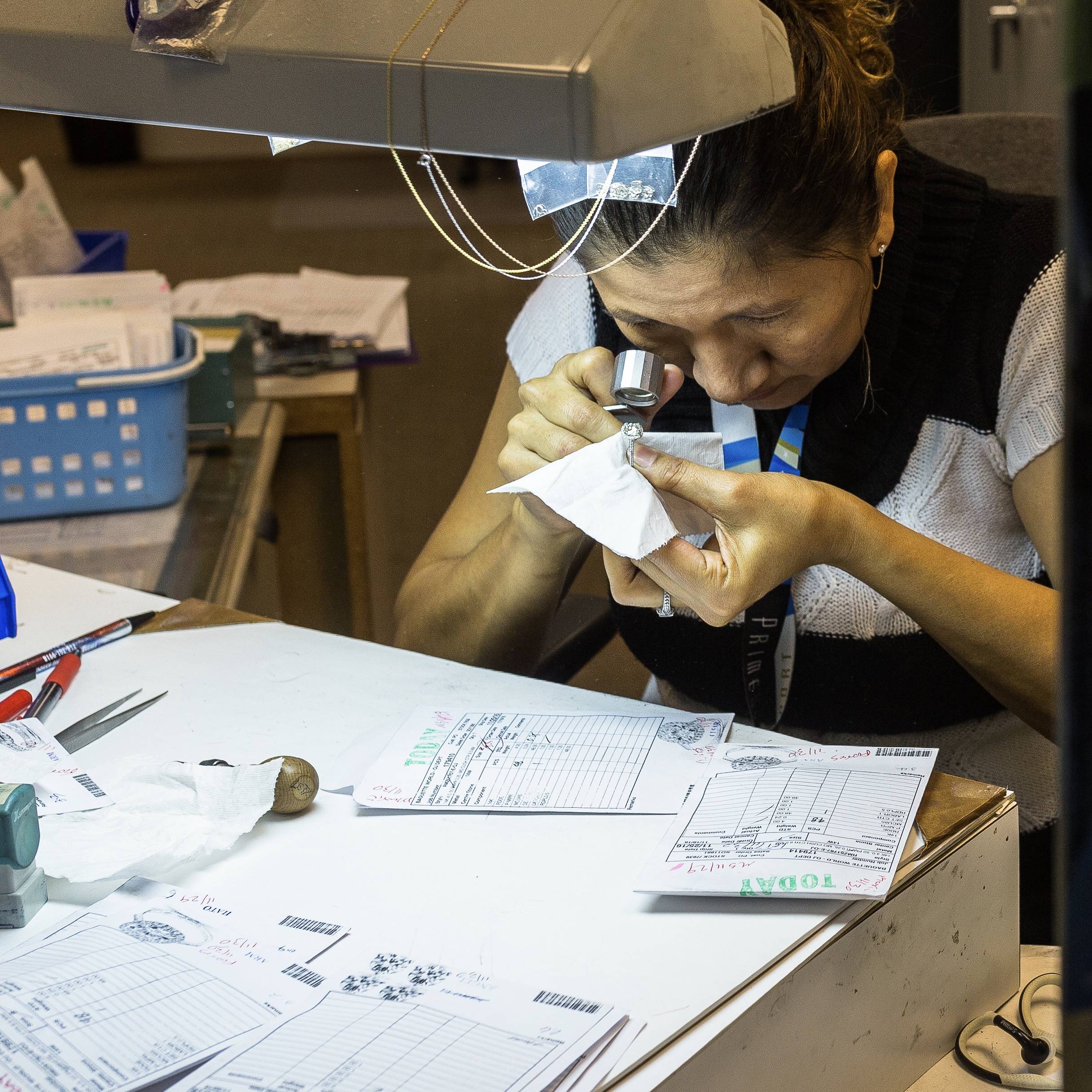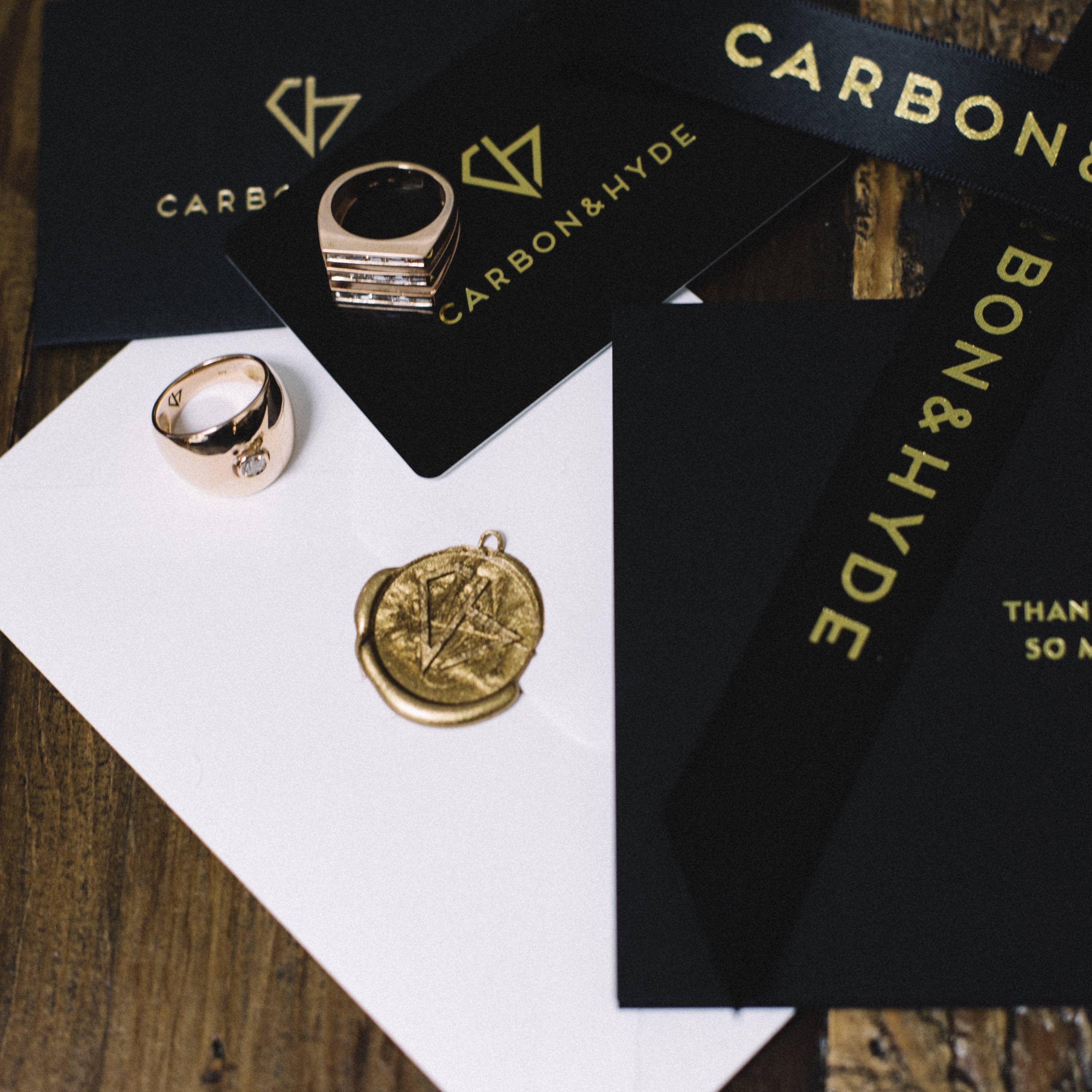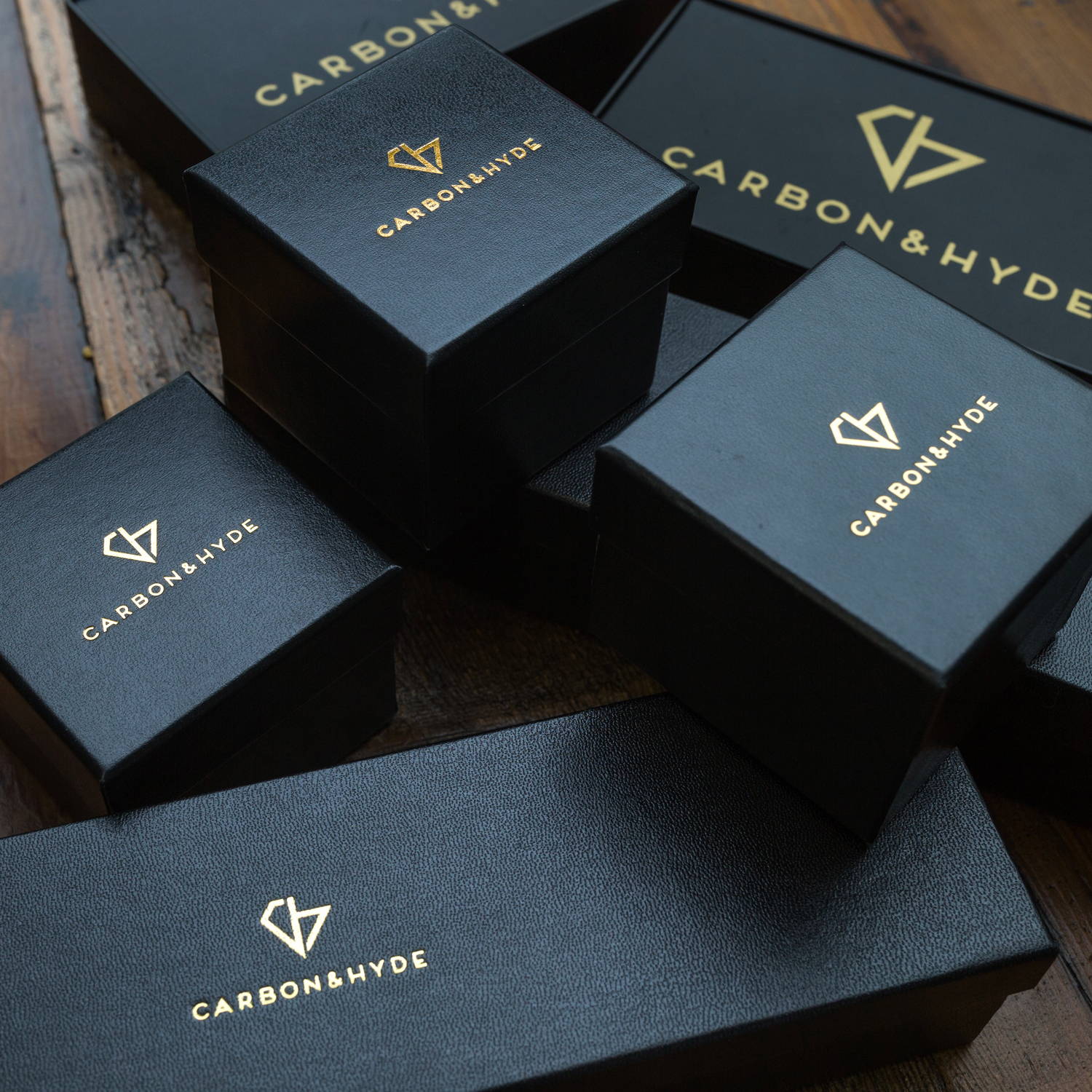 Custom Design & Lifetime Service
CUSTOM DESIGN & STONE SOURCING
Carbon & Hyde warmly welcomes custom projects. We collaborate with clients to create pieces tailored to their specific needs, from resetting a family jewel to dreaming up the perfect wedding band or engagement ring. We'll assist you from design, to stone sourcing, to fabrication, and will bring your idea to life with Carbon & Hyde quality standards. Our in house Diamond Experts is prepared to find your perfect stone in any size and quality from anywhere in the world, with a GIA certification.
APPRAISALS & INSURANCE
Our GIA Gemologist and Diamond Expert on-site happy to perform appraisal of your unique jewelry and provide you information on how to get insurance for your purchased items. For Carbon & Hyde collection items, an in house appraisals can usually be done for free. Larger stones and engagement rings or wedding bands are sent out to our official partners from GIA to get a more detailed appraisal for insurance.
LIFETIME REPAIRS & REFURBISHING
Our goal is to satisfy all of our client's needs in the realm of jewelry. With proper care and maintenance, your fine jewelry will reward you with a lifetime of pleasure and luxury. Carbon & Hyde offers a full range of professional jewelry repair and refinishing and refurbishment services that make it easy for you to keep your jewelry looking new! We offer mounting and prong reinforcement, polishing, ring sizing, re-designing of engagement rings, stone replacement, and engraving to your existing jewelry at any time.